Dutch Bros Coffee Menu
If you're a coffee enthusiast, the Dutch Bros Coffee menu is a treasure trove of delightful options waiting to be discovered. Dutch Bros has something for every coffee lover, from rich espresso concoctions to refreshing cold brews. Let's dive into the world of Dutch Bros and explore their extensive menu.
At Dutch Bros, the menu is not just a list of beverages; it's a journey through a spectrum of flavors and aromas. The Dutch Bros Coffee Menu is carefully curated to cater to diverse tastes, ensuring a perfect blend for every coffee lover. Whether you crave a classic cup of joe or desire a whimsical fusion of flavors, Dutch Bros has it all.
Dutch Bros Latte Menu
Frost Menu
Cool Creations
Double Chocolate Mocha Frost:

A chocolate lover's dream, blending the richness of chocolate with the chill of a frosty masterpiece.

Mango Pineapple Frost:

A tropical paradise in a cup, combining the sweetness of mango with the tangy twist of pineapple.
Hot Cocoa
Cosy Classics
Classic Hot Cocoa:

A timeless favorite that wraps you with rich cocoa goodness nostalgia.

Peppermint Hot Cocoa:

A festive twist, blending the coolness of peppermint with the heartwarming allure of hot cocoa.
Lemonade
Refreshing Picks
Strawberry Lemonade:

A sweet and tangy fusion that captures the essence of summer in every sip.

Peach Lemonade:

A southern-inspired delight, blending the sweetness of peaches with the tartness of lemonade.
Kids Beverages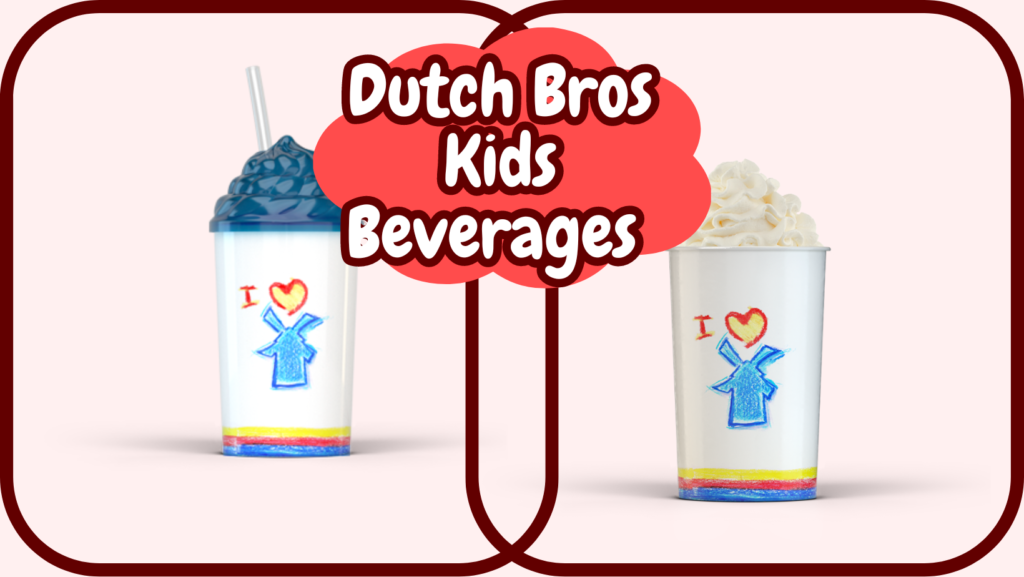 Chocolate Milkshake:

A chocolaty treat that brings smiles with every sip.

Kid's Strawberry Smoothie:

A fruity sensation that introduces young palates to the joy of vibrant flavors.
Dutch Bros Coffee Menu Price Table
| Menu Item | Size | Price (USD) |
| --- | --- | --- |
| Latte Menu | | |
| Caramelized Latte | Small | $3.50 |
| | Medium | $4.25 |
| | Large | $4.75 |
| Vanilla Nut Latte | Small | $3.75 |
| | Medium | $4.50 |
| | Large | $5.00 |
| Smoothies | | |
| Tropical Green Smoothie | Small | $4.25 |
| | Medium | $5.00 |
| | Large | $5.50 |
| Wildberry Smoothie | Small | $4.50 |
| | Medium | $5.25 |
| | Large | $5.75 |
| Breve | | |
| Breve Cappuccino | Small | $3.75 |
| | Medium | $4.50 |
| | Large | $5.00 |
| Hazelnut Breve | Small | $4.00 |
| | Medium | $4.75 |
| | Large | $5.25 |
| Frost Menu | | |
| Double Chocolate Mocha Frost | Small | $4.25 |
| | Medium | $5.00 |
| | Large | $5.50 |
| Mango Pineapple Frost | Small | $4.50 |
| | Medium | $5.25 |
| | Large | $5.75 |
| Hot Cocoa | | |
| Classic Hot Cocoa | Small | $3.50 |
| | Medium | $4.25 |
| | Large | $4.75 |
| Peppermint Hot Cocoa | Small | $3.75 |
| | Medium | $4.50 |
| | Large | $5.00 |
| Lemonade | | |
| Strawberry Lemonade | Small | $3.25 |
| | Medium | $4.00 |
| | Large | $4.50 |
| Peach Lemonade | Small | $3.50 |
| | Medium | $4.25 |
| | Large | $4.75 |
| Kids Beverages | | |
| Chocolate Milkshake | Small | $2.75 |
| Kid's Strawberry Smoothie | Small | $3.00 |
Frequently Ask Question About Dutch Bros Coffee Menu