Texas Roadhouse Menu Drinks
Welcome to Texas Roadhouse Menu Drinks, where the lively spirit of Texas meets mouthwatering flavours and refreshing beverages. Texas Roadhouse prides itself on providing an unforgettable dining experience; the drink menu is no exception. Whether you're looking for a cold and refreshing beer, a perfectly mixed cocktail, or a non-alcoholic option just as satisfying, we've got you covered.
Texas Roadhouse Drink Menu is thoughtfully curated to complement our delicious hand-cut steaks, fall-off-the-bone ribs, and made-from-scratch sides. Texas Roadhouse believes that a great meal deserves an equally great drink to enhance the overall enjoyment of your dining experience.
The following are the drinks found on the texas roadhouse menu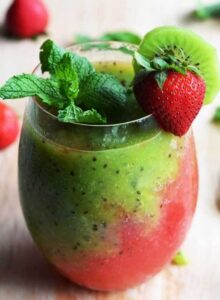 Beers:
Domestic and imported beers
Craft beers and microbrews
Seasonal and specialty beers
Cocktails:
Classic cocktails like Margaritas, Mojitos, and Martinis
Texas Roadhouse signature cocktails
Frozen or blended drinks
Wine:
Red wines
White wines
Rosé wines
Spirits:
Whiskey
Bourbon
Vodka
Rum
Tequila
Gin
Scorch
Non-Alcoholic Beverages:
Soft drinks
Freshly brewed iced tea
Hand-squeezed lemonade
Flavored lemonades
Coffee
Bottled water
Fruit juices
FAQs About Texas Roadhouse
Are there non-alcoholic drink options available on the Texas Roadhouse drink menu?
Absolutely! Texas Roadhouse offers a variety of non-alcoholic drink options for those who prefer not to consume alcohol. You can enjoy freshly brewed iced tea, hand-squeezed lemonade, flavored lemonades, soft drinks, coffee, fruit juices, and bottled water. These refreshing beverages complement your meal and provide a range of flavors to suit different preferences.
Does Texas Roadhouse have a selection of craft beers on their drink menu
Yes, Texas Roadhouse is known for its diverse drink menu, which includes a selection of craft beers. Craft beer enthusiasts can enjoy the flavors of local and regional breweries and famous craft beer brands.
More Menu